Direct messaging apps are an excellent opportunity for companies that sell products or services online to optimize their customer service and, consequently, to increase sales.
We all use at least one. For this reason, direct messaging apps have become a fundamental tool for companies to reach existing and potential customers.
Through this type of app you can have a conversation in real time with the customer, you can reach him/her at any time, answer his/her questions, clarify his/her doubts, or simply provide more information about products or services.
Interesting, right? These are just a few examples of what you can do with such conversational marketing tools.
What are and what are the main instant messaging apps?
The main instant messaging apps are: Facebook Messenger, Instagram Direct, WhatsApp and Telegram. While Messenger and Direct are the private chats of their social networks, WhatsApp and Telegram are independent messaging apps.
All four can be easily integrated into a business contact center structure. Moreover, they can be integrated on your website to allow users to contact your company with just a click, as well as being managed directly from the business Facebook or Instagram page.
Even if these apps are used by users to chat with friends and acquaintances in real time, for many companies they have become an indispensable customer service tool.
In fact, several studies show that users, before concluding an online transaction, prefer to have a confrontation with the company. Thanks to these apps you can establish a personal relationship with users and potential customers, so as to retain them and make them feel supported no matter where they are.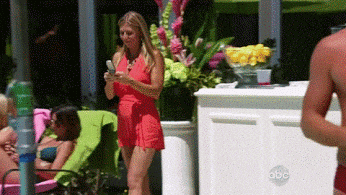 Learn how messaging apps such as WhatsApp and Facebook Messenger can be used to communicate and to provide support to your clients
Messaging apps like WhatsApp and Facebook Messenger are more and more used by companies to establish a personal relationship with their customers and prospects.
Here are some of the things you can do with these apps:
1) Offer instant assistance on the website: by embedding this type of chat on the website, or e-commerce, even the user who lands on your website for the first time, can ask for information by selecting his favorite app on which to get support.
2) Create a discussion forum related to your business thanks to Telegram channels or WhatsApp groups: you can start a group forum/chat with your customers, where you address topics that interest your customers.
3) Send push notifications: since these apps are installed on your customer's smartphone, they allow you to send notifications directly to their smartphone, such as news, promotions and discounts.
4) Generate leads by offering the option to contact you, for example, via WhatsApp: if you have a business Facebook page, Facebook Business Manager gives you the chance to create ad-hoc ads that allow the user to write to you directly via WhatsApp by clicking on the advertisement, in this way you will obtain his/her phone number.
WhatsApp, Instagram Direct, Facebook Messenger: what are the advantages for your company?
By using these apps, the benefits for your business are numerous, tangible and measurable. Here's why instant messaging can allow a company to differentiate itself from competitors with a significant competitive advantage:
1) You can reach customers in real time: the main advantage of these apps is the fact that you can keep up-to-date new users and existing customers, any time.
2) You can offer assistance 24/7: these tools can also be set up to provide automatic replies to your customers, so you do not have to spend too much time in giving assistance and have to be available always.
3) They are convenient: the company does not invest money to create a business page: at the same time, most people already use one of these apps, and already have installed at least one on their smartphone.
4) You can track the performance: through specific Analytics tools, you will have the opportunity to measure the results of these tools, and understand in a short period of time the impact these apps have on your business.
How to centralize communication with your customers within a single support platform
For the management of significant volumes of incoming chats there are solutions such as Callbell that allow you to centralize chats coming from different direct messaging channels, allowing you to manage each conversation via one intuitive platform.
The platform also allows you to sort chats to different team members, and therefore makes the use of these apps scalable to provide customer support. To test the potential of Callbell you can create a free account by clicking here. Let us know if you like it!
For any question or support request, you can contact us at:
[email protected]
, write us via chat or leave a comment below. We will get back to you as soon as possible!
About the author: Hello! I am Carlo and I am one of the co-founder at Callbell, the first communication platform designed to help sales and support teams to collaborate and communicate with customers through direct messaging applications such as WhatsApp, Messenger, Telegram and (soon) Instagram Direct